Ontario Names First Chief Digital Officer
The Mission: Making Online Services Simpler, Faster and Better for People and Business
The province has appointed Hillary Hartley as Ontario's first Chief Digital Officer to streamline online government services and make them more efficient for people and business.
Ms. Hartley will assume the role in April. She has the important job of setting and executing Ontario's digital government agenda, which will put people first and make services simpler, faster and better for users – whether they're renewing a driver's licence, applying for student aid or finding health services near home through Ontario.ca.
Most recently, Ms. Hartley was the Deputy Executive Director of 18F, the U.S. government's digital office, and a former Presidential Innovation Fellow. She was also previously the Director of Integrated Marketing at NIC Inc., which helps state and local governments embrace new internet-based technologies and approaches necessary for government modernization. She has extensive expertise in technology, digital strategy, design thinking, and public engagement.
As Ontario's Chief Digital Officer, she will partner with government ministries in delivering major digital projects. Ms. Hartley will also help accelerate transformation across government by setting new service standards for digital products, attracting and empowering digital talent, and aligning partners around delivering the best possible customer experience.
Making it easier for people and business to interact and engage with their government through the power of digital technologies is part of our plan to create jobs, grow our economy and help people in their everyday lives.
Quick Facts
A Deputy Minister-level position, the Chief Digital Officer will report to the Head of the Ontario Public Service and Ontario's Minister Responsible for Digital Government.
The Chief Digital Officer will serve on the province's Digital Government Board, which advises the minister. In this role, Hartley will partner with people across government, and with communities and collaborators outside of government to set and execute Ontario's digital government agenda.
18F is a full-service digital organization and part of the General Services Administration in the United States government.
Ontario.ca is the government's official website and the online destination for government information, programs and services.
The Ontario Digital Government Office was established in the 2016 Ontario Budget with a mission to make online services simpler, faster and better for people in the internet age.
The global search for Ontario's Chief Digital Officer drew interest from more than 400 candidates, including individuals from the United States, United Kingdom, Australia, Europe and South America.
Quotes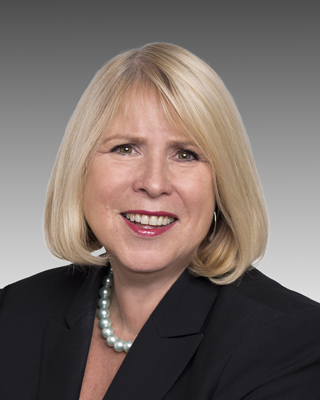 "I'm thrilled to welcome Hillary Hartley to Ontario as our Chief Digital Officer, and to have her tremendous expertise as we continue to make it easier for people to access and use the services they depend on from government. Attracting top international talent, like Hillary Hartley, demonstrates that Ontario is where the world comes to work and is a leader in the global movement to transform government services."
"Transforming the Ontario Public Service to be a more client-centred digital government will generate better outcomes in new and more cost-effective ways. I am pleased that Hillary will be joining the Deputy Minister team to deliver on the government's digital strategy."
Steve Orsini
"Hello, Ontario! I am so excited to join an incredible team of passionate people, with wicked digital skills, who are working hard to create change and bring user-focused design and internet-era ways of working to government. Making government services simpler and easier to use will have a huge impact on people's lives — I can't wait to get started."
Hillary Hartley